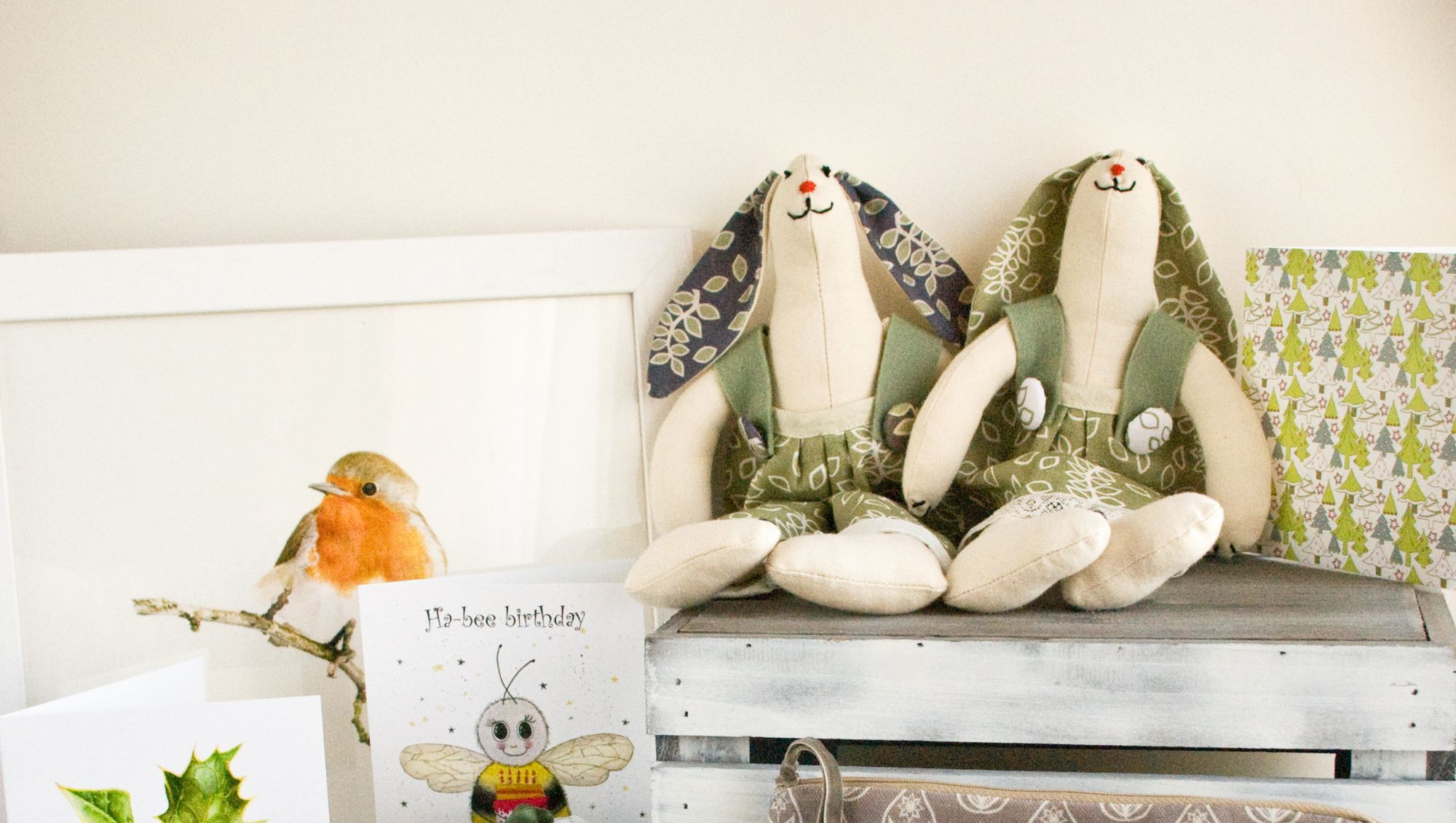 Availability of products
All descriptions of products and their characteristics are for the purpose of general identification only. We will not in any way be responsible for materials (as used in the products) supplied to us. However, we ensure that we only use materials that claim to be a high (or highest) quality from suppliers that claim to be reputable and ethical. We endeavour to only display products on this website that can be produced when materials are in stock. These materials are subject to availability and may be withdrawn at any time, including after an order has been placed. If your order cannot be fulfilled you will be informed and offered an alternative.
Environment responsibility
All companies and organisations have an effect on the environment and eco system to some degree, and it is our aim to assure customers that we have a committment to reducing carbon emissions, conserving raw materials and energy and sharing environmental solutions.
In buying Nutmeg and Sage products, you are helping an ethically aware business to achieve the mission of providing luxury, high quality products to a growing number of environmentally conscious consumers. Buying ethically is a positive step and diverts funds and credibility away from larger players in the textiles and gift industries who may put profits before ethics.
Nutmeg and Sage therefore:
uses only natural materials in the making of their textiles;
ensures that all manufacturing is done in the UK;
uses local companies in the Cotswolds to print all paper goods;
keeps all packaging to a minimum;
keeps gift wrapping eco friendly by using recycled and recylable materials;
re-uses all packaging;
ensures that all new packaging is carbon neutral, from a sustainable source and fully recyclable. In fact, any bags used are made from sugarcane!
Force Majeure
Nutmeg and Sage shall not be liable for any direct or consequential loss of damage resulting from delay or failure in carrying out obligations which is caused wholly or partly by reason of Act of God, delay in transportation, fire, flood, war, accident, government action, inability to obtain adequate raw materials, equipment, fuel, power, transportation or any cause beyond my control or beyond the control of that of its servants and agents.
Intellectual property
All content available on the Website, including, but not limited to, text, graphics, logos, button icons, images, data compilations, and software, and the compilation thereof (the "Content") is the property of Nutmeg and Sage, our affiliates, their partners or their licensors, and is protected by UK and international copyright laws.
The trade marks, logos, and service marks displayed on the Website (collectively, the "Trade Marks") are the registered and unregistered marks of Nutmeg and Sage, our affiliates, their licensors or their partners, in the UK, United States and other countries, and are protected by UK and international trade mark laws. All other Trade Marks not owned by Nutmeg and Sage, our affiliates, their partners or their licensors that appear on the website are the property of their respective owners, who may or may not be affiliated with, connected to, or sponsored by Nutmeg and Sage.
Neither the content, the trade marks, nor any other portion of the website may be used, reproduced, duplicated, copied, sold, resold, accessed, modified, or otherwise exploited, in full or in part, for any purpose without the prior written consent of Nutmeg and Sage.
Lost or damaged
It is unlikely that your product is lost or damaged in transit. However you may contact us by either e-mailing any time at [email protected], using our contact page or by calling 07777 692146 (opening times 10am - 4pm, Monday to Friday). However, please wait until the 15th day from the date of your order (as per Royal Mail policy) in case it has been delayed. If your order has arrived damaged please contact us within 48 hours of receipt.
Payment
Payment will be debited to your account before the dispatch of your purchase. All reasonable care is taken to keep the details of your order and payment secure, but in the absence of negligence on our part we cannot be held liable for any loss you may suffer if a third party procures unauthorised access to any data you provide when accessing or ordering from Nutmeg and Sage.
Nutmeg and Sage will retain the legal ownership of the goods until full payment has been made by you and such payment has been received by us.
Prices
The right is reserved to revise prices without notice in the event of unforeseen circumstances or changes in the price of materials.
Privacy
Your privacy concerns are taken very seriously. Nutmeg and Sage complies with the Data Protection laws applicable to the UK. The information collected about you (personal information) is to process orders and provide a more personalised shopping experience.
Various measures are in place to protect the security of your personal information, both on line and off line. Your information is used strictly for internal purposes. Basic information, such as email address, password, company name is used to identify customers and to send order confirmations. Information regarding delivery and billing (ie. billing/delivery addresses, phone number) is collected at the Checkout page in order to process your order and to contact you should there be a problem with your order.
Your privacy is valued and it is understood that you don't want your name and personal details sold to third parties. Nutmeg and Sage will never sell, trade or rent in any form your information to a third party. We will only provide your information to a third party, who will also keep your personal details protected, when it is necessary for processing your order and facilitating delivery.
As a customer of Nutmeg and Sage, or by submitting your details to this website, you will receive material pertaining to Nutmeg and Sage only. We may notify you about important functionality changes to this website, new services and products we may think you'll find useful. If you would rather not receive this information, please follow the unsubscribe instructions at the bottom of any e-mail you receive from Nutmeg and Sage.
By using this web site, you consent to the collection and use of this information. This privacy policy may be revised from time to time. Should this privacy policy change in any way, such changes will be posted to this page so that you are aware of the information collected and the use of it. As these changes may be made at any time without notifying you, it is suggested that you consult this privacy policy regularly. If you have any further queries regarding privacy, please contact either by e-mail [email protected] or via the contact page.
Returns policy
We hope that you are happy with your handmade order. However, if for any reason you are not entirely satisfied, you may return any item in its original condition for either an exchange or full refund within 7 working days from delivery. This policy excludes bespoke handmade special orders and sales items.
Please email [email protected] or via the contact us page before sending the product/s back to us, so that you may be provided with a returns number.
Please return using a trackable service or, at least obtain a Proof of Postage when you return the goods to us. You should retain your receipt/Proof of Postage in order to provide proof to us that you have returned the goods, in case we do not receive the returned parcel. We cannot take responsibility for returned goods lost in transit. Unfortunately we cannot offer pre-paid postage or refund postage unless the product is faulty, damaged in transit, or was sent in error.
If you require a refund we will refund the price paid by you for the goods (exclusive of the initial delivery charge if made) within 28 days of receiving your returned goods.
Refund will only be made provided that you have returned the goods to us in their original condition and packaging within 14 working days of delivery. Refunds will only be made against the original method of payment used. All custom made and sale items are final.
Safe shopping
Nutmeg and Sage will never e-mail or call a customer and ask that they disclose or verify their credit card or bank account number. Please do not respond to any e-mails that ask for personal information.
If you receive a suspected fake 'nutmegandsage.co.uk' e-mail, please report the incident to us by sending the original spoofed e-mail as an attachment or forwarding the e-mail directly to [email protected] You may also report suspicious activity through the contact us page.
Please note, that this website uses a PayPal shopping cart which lets you pay for goods instantly by credit cards, debit cards or (if you have an account set up) your Pay Pal balance. It is safe and secure as Pay Pal ensures you make purchases without revealing your financial information to anyone, including sellers. And because you pay instantly, you get your purchases sooner. For more information about safe and secure payments go to www.paypal.co.uk.
You confirm that the credit or debit card that is being used is yours.